There have been many occasions where friends have asked Nancy and I to recommend a cheese to make their next cheese board a conversation piece. I believe this is because Nancy and I have been known to be nearly as passionate about a delicious variety of cheese as we've been passionate about one another!  Well, maybe not quite THAT passionate but we still get quite aroused over a delicious variety of queso.  She and I have made good cheese a common interest since the very beginning of our everlasting love for one another.  After all, my first utterance to Nancy was "Cheese eh?"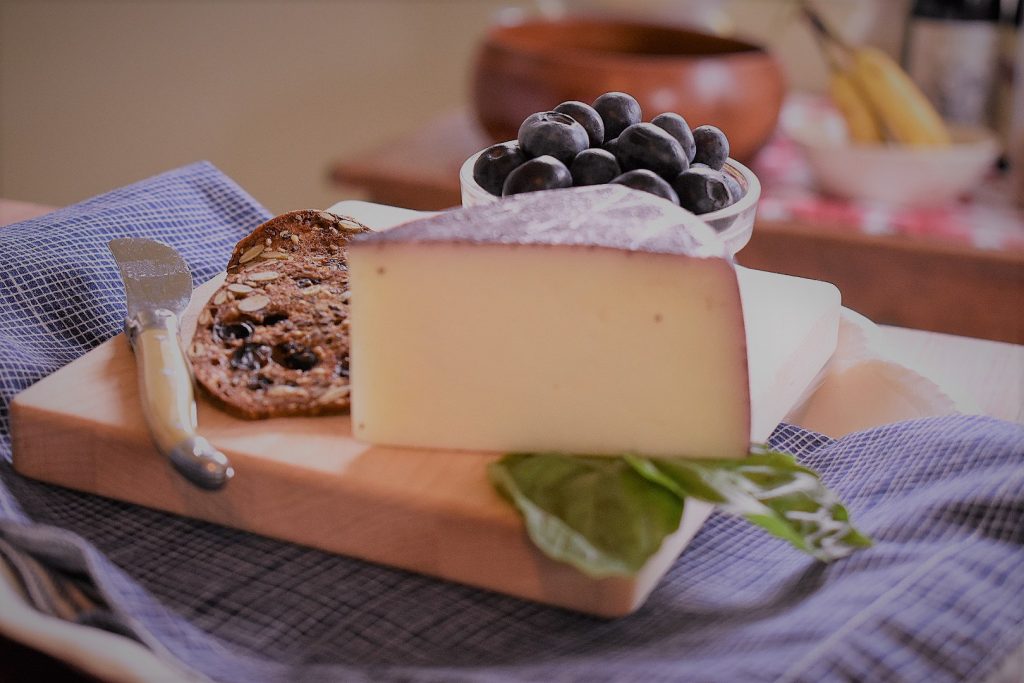 That being said we thought we would share our cheese "wisdom" with our readers.  The first cheese we decided to feature is a delicious cheese that will not only wow your guests when placed on your next cheese board but is a great conversation piece as well.  "Drunken Goat" or  Cabra al Vino which literally means "goat with wine" is a semi firm, pasteurized goat cheese from Spain's Mediterranean coast which is cured for 48-72 hours in Doble Pasta red wine. After a month and a half of aging the body remains nearly pure white and the rind absorbs a lovely violet hue.  The interior is sweet and smooth, delicately grapey, with a gentle pliable texture and mild fruity flavor.
     Some might say that cheese made from goats milk is an acquired taste.  Especially since many a goat cheese, such as chevre, tend to be earthy and somewhat tart.  Not the case with Drunken Goat.  It has such a delightful flavor that you'll be hooked the first time you taste it.  That's why we call this cheese a "gateway" cheese.  It's a great cheese for a "novice" cheese lover to try out so they can gain the experience of a cheese just a bit more exotic.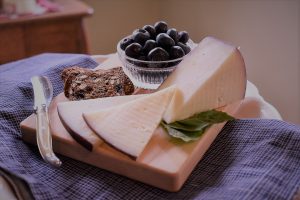 We love, love Drunken Goat cheese and give it the coveted LFLAL "5 Mmm's" rating.  Drunken Goat goes especially well with some Marcona almonds on the side.  Where to find this lovely cheese?  Well, Nancy and I walked on down to our local Whole Foods and picked some up for this post.  But if you don't live near a Whole Foods or you simply can't find Drunken Goat in your neck of the woods I discovered you can actually get some from, you guessed it, Amazon.  Here is a link to this delightful creation… Buy delicious Drunken Goat cheese here.
Happy cheesing!  M & N